KNOWING THE LIVING GOD by Paul Washer
BEGINNING FALL 2016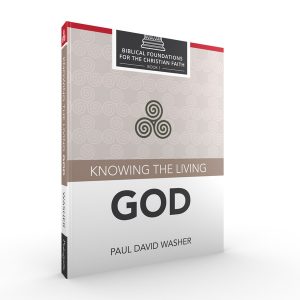 "What comes into our minds when we think about God is the most important thing about us," –A.W. Tozer.
Would you like to know God better?
This fall we will be offering a study by Paul Washer called "Knowing the Living God." In this study we will learn what the Bible says about the character and attributes of God, who is truly like no other.
The goal of this study is to have an encounter with God through His Word. Founded upon the conviction that the Scriptures are the inspired and infallible Word of God, this study has been designed in such a way that it is literally impossible for you to advance without an open Bible before you.
Each chapter deals specifically with an aspect of the nature and work of God.
We will also be incorporating several fellowships throughout our time together, since it's also our goal that women get to know each other and develop relationships that will bring glory to God.
We hope you'll consider joining us!
WHEN: Thursdays, 9:30–11:30am; September 22, 2016 through March 16, 2017
WHERE: FBC Temecula Facility, 27464 Jefferson Avenue, C-6, Temecula
COST: $25 — includes all study materials.
You will need your own NASB version of the Bible to complete the workbook.
FOR MORE INFORMATION: Come to an OPEN HOUSE on SUNDAY, July 10, 2016. We will be in Room 304 behind the new visitor's station after each worship service. Or contact MARCY PRESTON at 951.205.2422 or Marcy_Preston@yahoo.com with your questions.
SIGN-UPS BEGIN IN AUGUST